Are you a beginner piano player who is looking for the perfect digital piano to start learning? The Hamzer keyboard might be the perfect instrument to get you started.
It can be very tricky to choose the best one for your needs, but it takes time to learn about all the features and modes you might end up using.
It can be a challenge to choose, and hopefully, this Hamzer 61 key electronic piano guide will help you a bit. The Hamzer digital piano is equipped with the newest features and additions, so you do not have to worry about those.
Let's take a look at the best features, modes, and everything you might need to know before you make up your mind.
Hamzer 61 Key Electronic Piano Review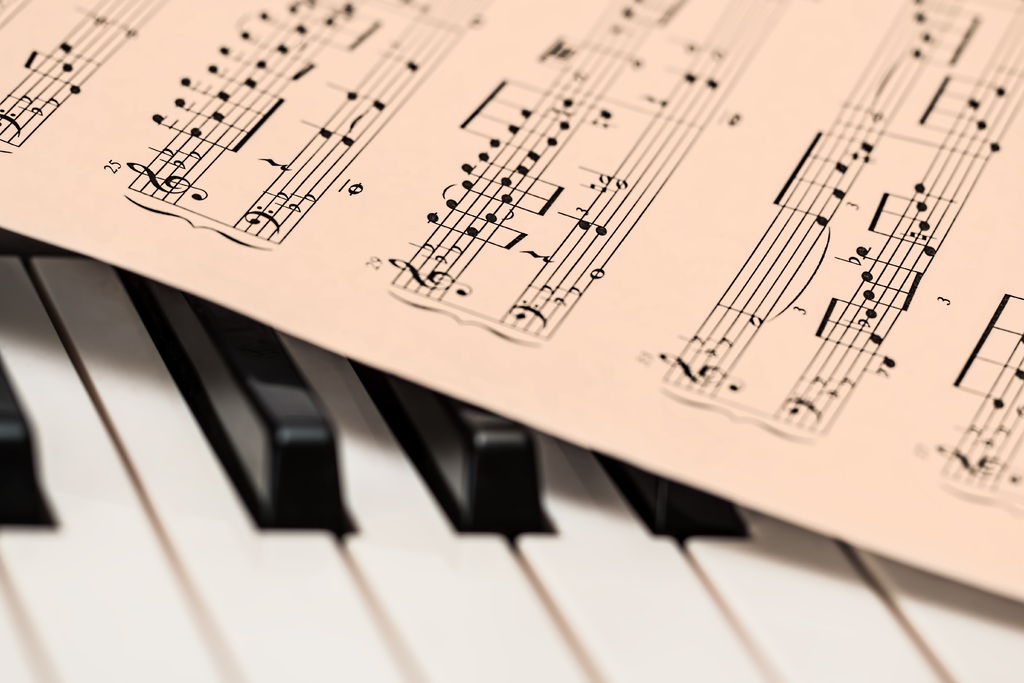 Sound Quality
At this price range, you would not expect the sound quality to be amazing. Well, this is not the case with the Hamzer 61-key digital music piano keyboard. The speakers are pretty nice, however, the included headphones are not the best, but you could always upgrade it to something far better.
If you are just starting to learn the piano you can easily practice with the included headphones. If you want to make your learning faster and easier, you can try these amazing piano key stickers.
Other Features And Specifications
If you are looking for your first digital piano you probably do not want to spend thousands of dollars. Thankfully, the Hamzer 61 key electronic keyboard won't cost you half of your life savings, and it will still have some pretty good features.
As I mentioned at the beginning of this Hamzer keyboard review, deciding on the first digital piano can be a challenge. Always consider your budget and needs when making up your mind, so you do not end up with something you cannot use or you simply do not like.
Many Hamzer keyboard reviews state that this is an excellent digital piano for beginners because the features are simple, it is easy to use, and you will not get a headache after setting it up.
You can buy the Hamzer 61 key keyboard in a package, where you will receive, the keyboard, of course, a microphone, a stand, headphones, a stool, and a Hamzer keyboard manual. This is basically all you need to start learning on the piano. Yes, there are digital pianos on the market which can do way more, but they also cost about ten times more. Always think about your priorities.
Pros:
This 61 key piano keyboard has 24 songs you can practice with, 255 rhythms, and two built-in speakers. You can also use the included headphones while you play.
As mentioned before, the Hamzer 61 key digital piano is excellent for beginners. It has an excellent built-in educational system. You can mix up your own sounds, play the way you want, and you can easily customize everything on the LCD screen.
These tools will not only help you to develop a great finger technique, but also teach you how to edit, layer, and much more. The Hamzer keyboard also lets you adjust the volume, adjust the tempo, and pick your own rhythm.
The included headphones and microphone work well with recording and playback because you will notice things you would not notice normally while playing. Also, you can make your own sounds too. pretty impressive for a beginner digital piano!
The microphone has a 4' cord, and the keyboard can be powered up with six AA batteries. This way you do not have to bring the adapter everywhere, you can easily transport it on its own.
Cons:
The market is full with so many different types of pianos. Of course, even beginners can distinguish between a digital and an acoustic piano. Some digital pianos are equipped with almost the very same features as an acoustic one, sadly the Hamzer 61 keys electronic keyboard is not.
One of the most common differences is the number of keys. Digital pianos have 88 keys, just as acoustic pianos, and the Hamzer keyboard has 61. It is not a big deal, because it is very unlikely that you will start playing on all the keys immediately. However, keep it in mind, because you will end up upgrading it eventually.
Also, an important thing to keep in mind is that electric keyboards do not have the same size of keys as acoustic pianos. Once you change to a digital or an acoustic piano you will have to get used to it. Of course, the keys are not graded or weighted, which means you will have to get used to that as well.
The Hamzer keyboard does not come with pedals, so if you want to learn the use of pedals as well, keep this in mind.
The bottom line is, that the Hamzer keyboard is an excellent instrument for beginners because it will teach you the basics, however, once you advance, you will need an upgrade.
Final Thoughts
The Hamzer 61 keys electronic keyboard is a superb instrument for beginners. It offers plenty of features and modes for newbies. It is easy to use, and the Hamzer keyboard is going to help with the learning process.
The Hamzer keyboard is equipped with learning modes, and you can split the keyboard so you can practice with a teacher as well.
The keyboard comes with headphones, which are not the best but will serve you well during your learning period. It is equipped with a nice LCD screen, so you can easily navigate between the various features.
The Hamzer keyboard is an excellent choice when you are searching for your first digital piano. Always keep in mind your priorities! If you are uncertain what to choose, read this guide on keyboards and digital pianos.